placements
Download School Profile

CAREER OPTION IN PHARMACY & PHARMACEUTICAL TECHONOLGY MANAGEMENT
Pharmacist
Regulatory Affairs & Compliance
Clinical Data Management
Human Resource
Supply Chain Management
Program Management
Quality Assurance
Production
Pharmacokinetics
Project Management
Sales Management
Business Analyst
Medical transcription / Medical Writing
Clinical Research
Teaching & Academics
Finance
International Marketing
Consulting
IPR
R&D (Formulations, Analytical, Synthesis)
Pharmacovigilance
Operations
Marketing Management
Entrepreneurship
Placements
SVKM's NMIMS SPPSPTM witnessed a successful placement season 2015-16 as in the past. The first time in India, integrated programs of Pharmacy with Management degrees at the school have continued to gain more and more popularity with the students of Pharmacy and Recruiters from Pharmaceutical and Healthcare industry, due to 100 % placement assistance.

The M.Pharm + MBA (Pharma Tech & Healthcare Management) was something new for the industry at Post Graduate level, yet it was recruited by best of companies in the Healthcare Industry in variety of profiles. The pioneering concept of our B.Pharm + MBA (Pharma Tech) course gained further traction and continued to be in demand by recruiters for Sales, Marketing and Management Trainee profiles. The variety of streams in M.Pharm courses particularly Regulatory caught the limelight of recruiters apart from traditional courses like Pharmaceutics & Quality Assurance.

Some of the eminent Recruiters who visited our campus were Abbott, Covidien, GlaxoSmithKline, Glenmark, Indegene, Ipsos, Jubilant Life science, MSD, Macleods, Nielsen, Novo Nordisk, RPG Life sciences, Roche, Sun Pharma, Torrent, Zydus, Zimmer Biomed and many more, for Final Placements as well as Summer Placements.

Summer Internships are an integral aspect of the pedagogy at NMIMS, offering students an opportunity to collaborate with the corporate world and put their skills and acquired learnings to practice. Companies perceive Summer Internships as an important measure to assess the skill sets of students and offer them PPOs/PPIs. It also helps interns get fresh industry perspective and work with corporate leaders. Students were placed with top healthcare companies for Management Internship Programme.

Profiles Offered (2015-16)
B.Pharm + MBA (Pharma Tech)
M. Pharm + MBA (Pharma Tech & Healthcare Management)
M.Pharm. & B.Pharm.
Our Recruiters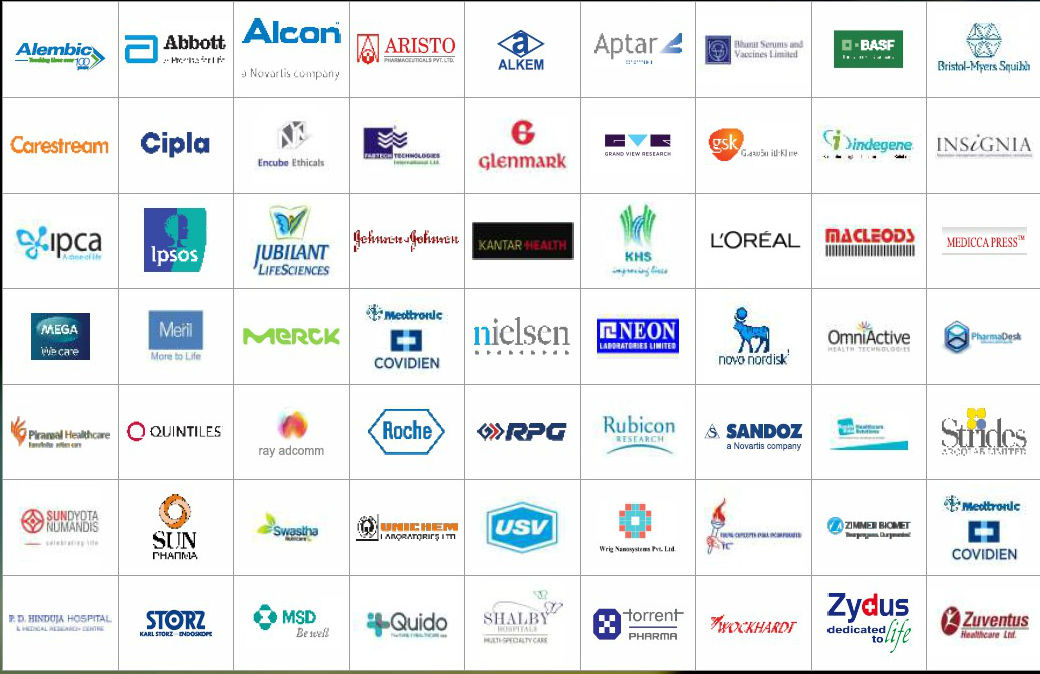 Package Details (Year 2015 - 2016)
Program
B.Pharm + MBA
(Pharma Tech)

M.Pharm + MBA
(Pharma Tech & Healthcare Management)

M.Pharm
B.Pharm
Average Package
5.9 LPA 
6.5 LPA
3.3 LPA
3.5 LPA
Highest Package
11 LPA
13 LPA
4 LPA
4.8 LPA
Summer Placements
Program
M.Pharm. + MBA (Pharma Tech & Healthcare Management)

B.Pharm + MBA (Pharma Tech)

AVERAGE STIPEND
12.3 K
13 K
Placement Office Address
SVKM'S NMIMS
Shobhaben Pratapbhai Patel School of Pharmacy & Technology Management
V L Mehta Road
Vile Parle (W), Mumbai 400 056

Placement Committee
Mr. Sunil Chaturvedi, 
Director (Pharma Network)
Phone- 022 4233 2009
Mobile- 91 9223307408
E mail- sunil.chaturvedi@nmims.edu
Ms. Rachna Kacker

,

Placement Executive

Phone- 022 4233 2006

Mobile- 91 9702357596

E mail- rachna.kacker@nmims.edu
Ms. Mary Dsouza, Assistant (Placements)
E mail- mary.dsouza@nmims.edu