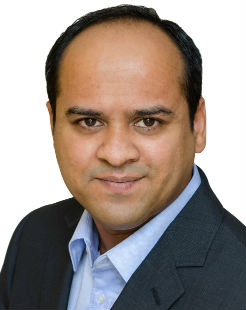 Dr. Kapil Juvale

Assistant Professor

M. Pharm., Ph.D.
Specialization
Medicinal Chemistry

Email Id
kapil.juvale@nmims.edu
Phone No.
022-42332000 (Extn- 2029)
Experience: 5.6 years (Research: 2.7 years, Academics: 2.9 years)
He has obtained PhD in Pharmaceutical (medicinal) Chemistry from the University of Bonn, Germany in 2013. While pursuing his PhD he also worked as a research and teaching assistant from Oct. 2009-Feb. 2013. After completion of his PhD, he continued working in the same lab at the University of Bonn as a postdoctoral researcher. After returning to India, from Aug. 2014-July-2016 he worked as a postdoctoral fellow at the Indian Institute of Technology Gandhinagar. At the SPP School of Pharmacy and Technology Management, he is working as an Assistant Professor of Pharmaceutical Chemistry.
Interest areas:
Design and synthesis of small molecule modulators
ABC transporters involved in MDR
Study of bacterial proteins as potential antibacterial targets
Biochemical evaluation of small molecules
Research
Publications – 10 (International- 10, National- 0)
Patents- 1 (filed)
Presentations- 8 (International- 5, National- 3)
Government funded projects – 1

Ongoing: Study of monocarboxylate transporters as potential targets to exploit hypoxia in cancer: design, synthesis and evaluation of MCT1 and MCT4 inhibitors.
 Funding agency: DST-SERB, Total Outlay: ₹ 47,82,604/-
Conferences/Workshops/Seminars attended- 14
Academic activities
He has guided 1 M.Pharm. student for research project.
Awards
Full fellowship (€ 850) to attend '4th FEBS special meeting, ATP-Binding Cassette (ABC) Proteins: From Multidrug Resistance to Genetic Diseases', Innsbruck, Austria. (2012)
Travel grant to attend '4th SFB-symposium, Transmembrane transporters in health and disease', Vienna, Austria. (2011)
German academic exchange service (DAAD) fellowship for PhD at the University of Bonn, Germany (2009-2013)
Fellowship for Master of Pharmacy from AICTE, India (2005-2007)
Professional Memberships
Association of Pharmaceutical Teachers of India (APTI) – Life Membership (MA/LM-893)
Recent Publications
Purushothaman, G.; Juvale, K; Vemula, P.K.; Kirubakaran, S.; Thiruvenkatam, V. Structural studies on 1,2-O-cyclohexylidene-myo-inositol: A conformational evaluation between experimental and theoretical models, Acta Cryst. C. 2016, 73 (1), 20-27. 
Kraege, S.; Stefan, K.; Juvale, K.; Ross, T.; Wiese, M. The combination of quinazoline and chalcone moieties leads to novel potent modulators of Breast Cancer Resistance Protein (BCRP/ABCG2). Eur. J. Med. Chem. 2016, 117, 212-229. 
Juvale, K.; Wiese, M. Design of inhibitors of the breast cancer resistance protein, Future Med. Chem. 2015, 7, 1521-1527. 
Gallus, J.*; Juvale, K.*; Wiese, M. Characterization of 3-methoxy flavones for their interaction with ABCG2 as suggested by ATPase activity. BBA-Biomembranes. 2014, 1838, 2929-2938. (* Contributed equally) 
Juvale, K.; Stefan, K.; Wiese, M. Synthesis and biological evaluation of flavones and benzoflavones as inhibitors of BCRP/ABCG2. Eur. J. Med. Chem. 2013, 67, 115-126. 
Juvale, K.; Gallus, J.; Wiese, M. Investigation of quinazolines as inhibitors of breast cancer resistance protein (ABCG2). Bioorg. Med. Chem. 2013, 21, 7858-7873