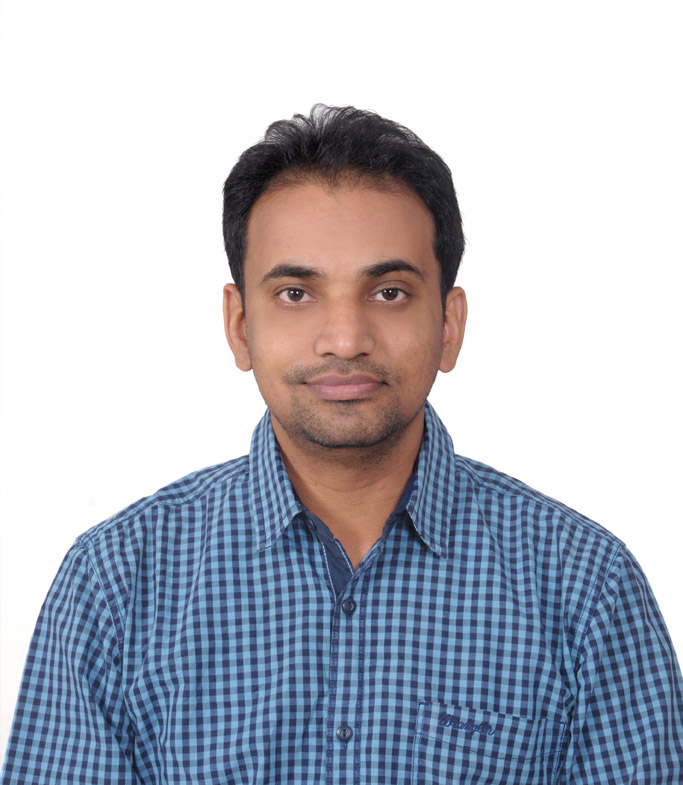 Dr. Khushwant S. Yadav

Associate Professor

M. Pharm., Ph.D., Postdoc (USA), FIC

Specialization

Pharmaceutics
Email Id
Khushwant.Yadav@nmims.edu
Phone No.
022-42332000 (Extn-2022)
Experience

15 Years (Industry- 02 Years, Academics-13 Years)
Dr. Khush Yadav has an experience of more than 15 years in both Industry and Academics. He has been a Research Scientist in Claris Lifesciences, Ahmedabad and Alembic Ltd., Vadodara. Dr. Yadav has completing AICTE-RPS project as Principal Investigator with a grant of Rupees 18 Lakhs. He has done collaborative research with National Institute for Research in Reproductive Health (NIRRH), ICMR Lab, Mumbai; Institute of Nuclear Medicine & Allied Sciences (INMAS), DRDO Lab, Delhi. His publications have been listed in 25 Hottest Articles by Elsevier, Most-Read Article by Parenteral Drug Association, USA, Most Viewed Article (Top 10) by AAPS, USA. He is recipient of Fellow of Institute of Chemists (India).
Interest areas

Nanomedicine
Drug delivery
Formulation Development for Anticancer drugs
Fast dissolving films
Hydrogel
Microparticles
Polymer based kinetics
Research

Publications – 13 (International-12 , National-1) 
Book Chapters- 4 
Presentations- Total number 15 (International- 5, National-10 ) 
Government funded projects – Total number 1 (Completed)
Title of the Project

Formulation development and evaluation of hydrogel based formulations for anticancer drugs.
Funding agency:

AICTE, New Delhi
Amount:

18 Lakhs
Conferences/Workshops/Seminars attended- 24

Academic activities

He has guided 26 no. of M.Pharm. students for their research projects. 
02 candidates are registered under his supervision for PhD.
Awards

Postdoctoral Research Associate at The University of Oklahoma Health Sciences Center Oklahoma City, OK, USA, 2015 

Young Achiever Award 2015, by APP Telangana State Branch - 3rd Indo-US Conference, Hyderabad-26th September, 2015.

Editorial Board Member- DARU Journal of Pharmaceutical Sciences (Springer, Thomson Impact factor of 1.654), 2015 
Elected as Fellow of Institution of Chemists (India) FIC, 2014 
Young Scientist Award 2014, by Rajeev Gandhi Group of Institutions, for outstanding contribution in the area of "Developing Nanomedicines for Anticancer Drugs" during the 1st Annual Entrepreneurial Research Symposium on Healthcare 6th & 7th Sept, 2014. 
Best Poster Award (3rd Prize) by Controlled Release Society, USA (IC), Feb 2012
Professional Memberships

Indian Pharmaceutical Association 
Indian Hospital Pharmacist Association
MSU Pharmacy Alumni 
AAPS, USA 
Controlled Release Society-Indian Chapter
Recent Publications

Soni, Govind, and Khushwant S. Yadav. "Communication of Drug Loaded Nanogels with Cancer Cell Receptors for Targeted Delivery." In Modeling, Methodologies and Tools for Molecular and Nano-scale Communications. Springer International Publishing, (2017): 503-515. 
Soni, Govind, and Khushwant S. Yadav. "Nanogels as potential nanomedicine carrier for treatment of cancer: A mini review of the state of the art." Saudi Pharmaceutical Journal 24.2 (2016): 133-139.
Garcia-Contreras, Lucila, and Khushwant S Yadav. "Inhaled formulation design for the treatment of lung infections." Current Pharmaceutical Design, 21.27 (2015): 3875-3901. 
Soni, Govind, and Khushwant S. Yadav. "Applications of nanoparticles in treatment and diagnosis of leukemia." Materials Science and Engineering: C, 47 (2015): 156-164. 
Soni, Govind, and Khushwant S. Yadav. "Fast-dissolving films of sumatriptan succinate: factorial design to optimize in vitro dispersion time." Journal of Pharmaceutical Innovation, 10.2 (2015): 166-174.