Under the leadership of Zen Nanavati from 4th Year MBA Pharma Tech and Ridham Pathak from 3rd Year MBA Pharma Tech, Excalibur's outdoor leg- "FAST&UP supported Excalibur'17" was held on 25th March 2017, after a grueling eliminations week at Lions Club, Santacruz (W) welcoming participants as well as spectators from students, faculty as well as the staff.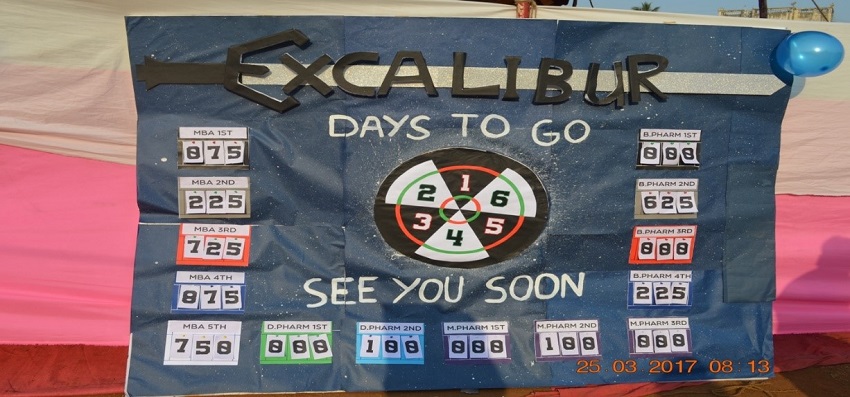 Excalibur's Live Score Board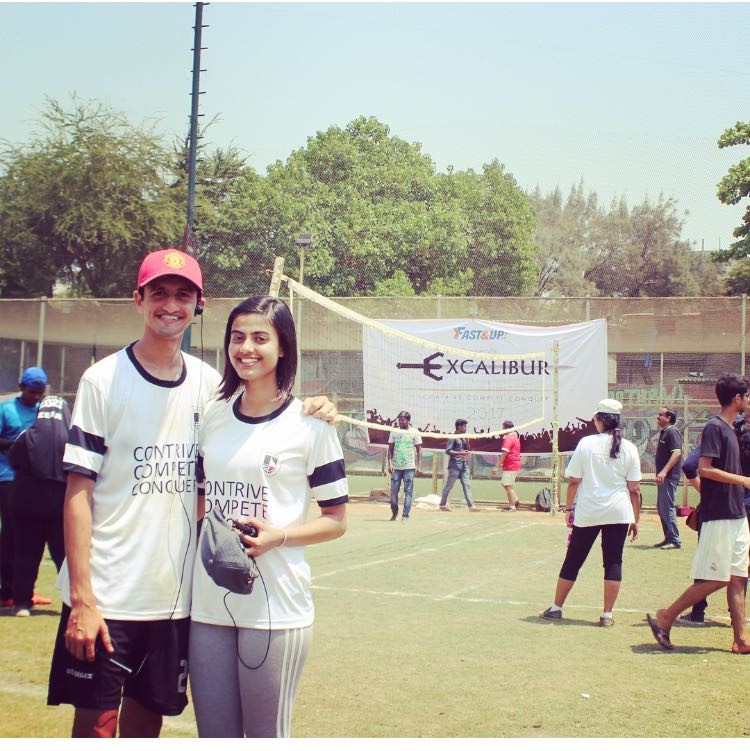 General Secretaries: Zen & Ridham
Students were registered from 7am to 8am during which color coded Class Jerseys for every batch were distributed for students to support their class.
The event was inaugurated by our Dean, Dr. Bala Prabhakar accompanied by Faculty In-Charge Dr. Surendra Agrawal and Associate Professor, Dr. Saraswathy Nagendran.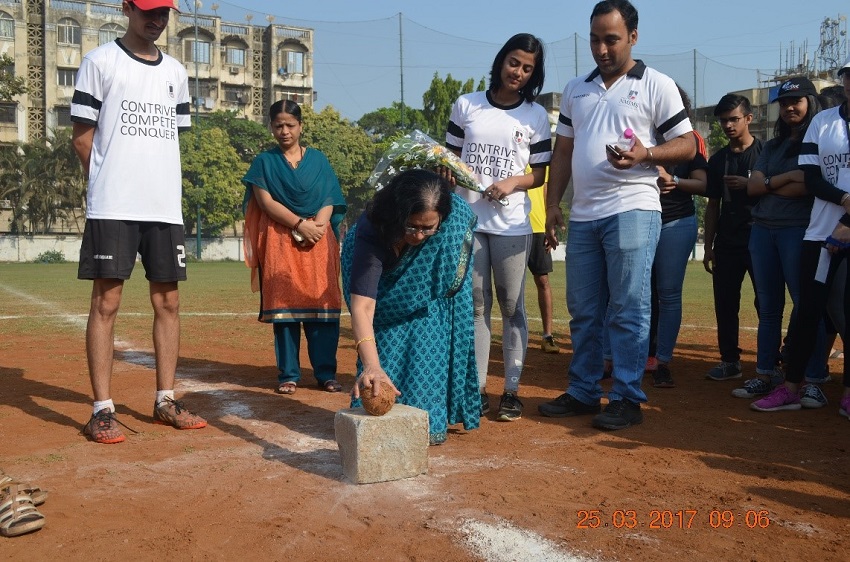 Inauguration Ceremony by Dr. Bala Prabhakar, Dean, SVKM's NMIMS SPPSPTM
The event was sponsored by Fast &Up, a sports nutrition company that provided pre-workout as well as post-workout electrolytes to everyone who registered for the event. They were also provided vouchers to winners of each sports event.
The first half of the day began with the 1st and 3rd place matches for Football, Throw ball, Volleyball and Box Cricket. Simultaneously, a newly introduced event, Shot-put also began with great number of participants.
Excalibur'17 saw immense support as well as participation from the Faculty as well as the Staff. The Faculty and Staff participation was seen in almost all sports events! A Student vs Faculty match was organized for Cricket and a Committee vs Faculty match was organized for Tug of War, both in which the Faculty emerged victorious.
Faculty Vs Committee Tug Of War
Apart from this teachers were seen exhibiting their skills during Shot-put as well as Throw ball.
The event commenced at 1:30 pm after Lunch and began with two high energy filled events- a newly introduced Dodge ball and everyone's favorite Tug of War! Later in the afternoon Heats began.
All the sport events wrapped up by 5pm and the stage was set for felicitation. Our Respected Dean, Dr. Bala Prabhakar, Associate Dean, Dr. Mayur Yergeri, Dr. Surendra Agarwal, Dr. Prashant Kharkar, Dr. Anil Pethe and Dr. Haresh Raulgaonkar were present for the felicitation of the winners.
Certificates, medals as well as Fast & Up vouchers were given to the 1st, 2nd & 3rd place of all Sport categories were distributed. After the addition of all points an aggregate was calculated and the following results were declared and the event was closed for year 2016-2017.
BEST CLASS TROPHY

5th Year MBA Pharma Tech

BEST SPORTSPERSON (MALE)

Sagar Borse (5th Year MBA)

BEST SPORTSPERSON (FEMALE)

Aditi Oak (3rd Year MBA)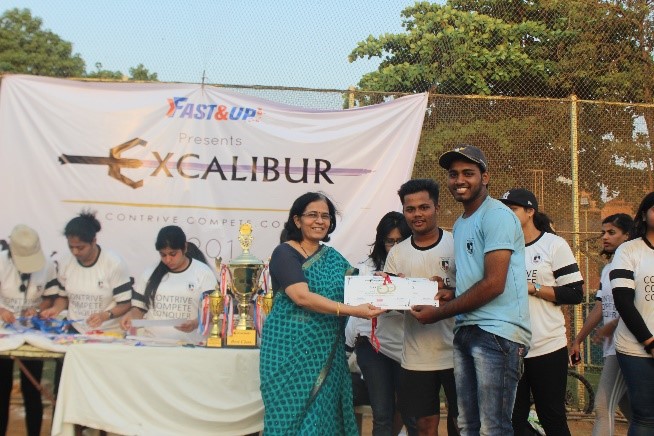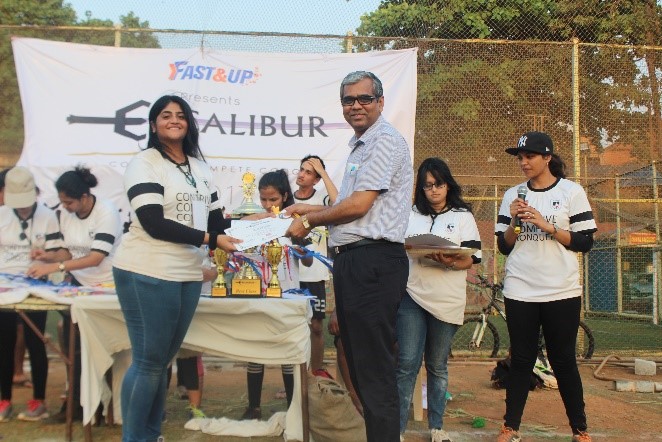 Prize distribution to the Winners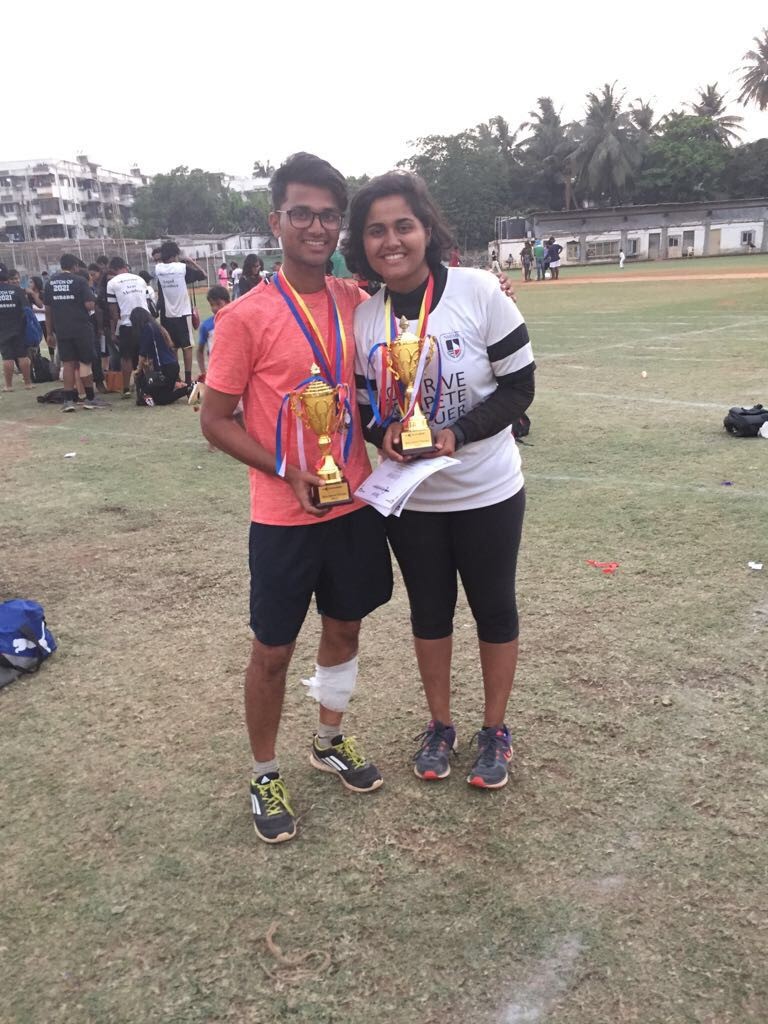 Best Sportsperson'17- Sagar Borse & Aditi Oak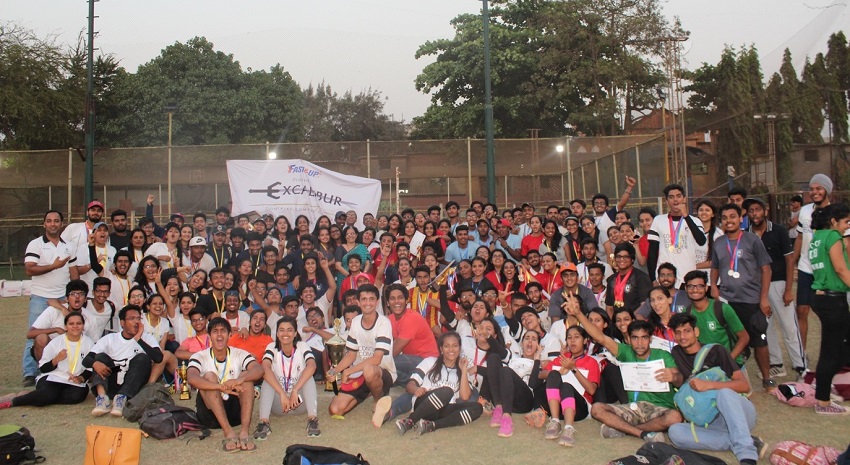 A small part of the awesome SPPSPTM Family