FOOD DONATION DRIVE 2018

"GIVING IS NOT ABOUT MAKING A DONATION, IT'S ABOUT MAKING A DIFFERENCE."
On the occasion of Independence Day, Kshamta, Social Responsibility Forum of SVKM's NMIMS Shobhaben Pratapbhai Patel School of Pharmacy and Technology Management, aspired to make a small difference in the lives of less fortunate individuals of our society. On the 15th of August, 2018, Kshamta carried our Food Donation Drive.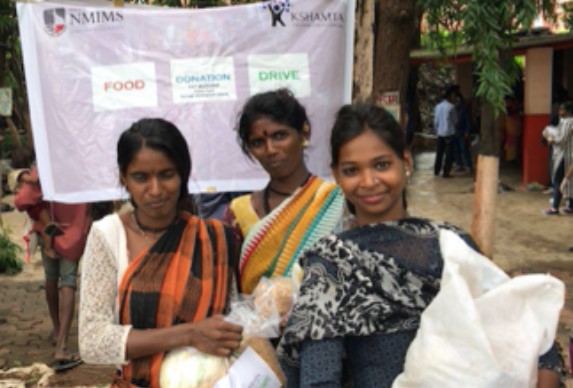 The prime focus of the event was to reach out to the economically marginalized by donating the monthly supply of basic necessities i.e. wheat, rice, sugar and salt. With a wholehearted upport from faculty, staff and students, the team was able to donate in total about 561kg of wheat, 523kg of rice, 246kg of salt and 229kg of sugar. Additionally, sanitary napkins and soap bars were provided as basic hygiene utilities.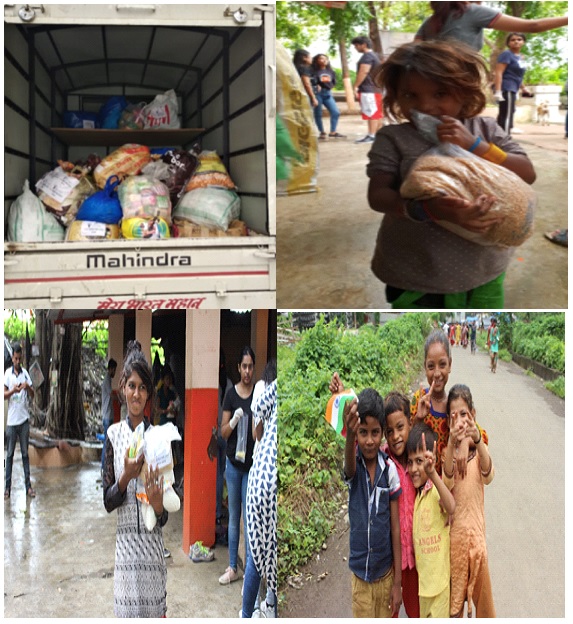 The provisioning was donated to nomadic families residing near Hinduhridaysamrat Balasaheb Thackeray Trauma Care Municipal Hospital, Jogeshwari. The success of our event was marked by the happy and content faces of members of more than 220 families that left the event with a sense of pure gratitude.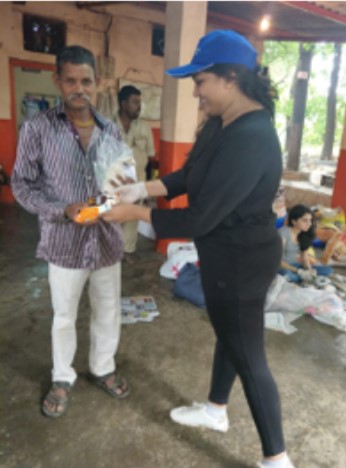 The event proved to be a big success and provide much needed boost to all the activities of Kshamta. Engaging in the service of others is how we choose to UNLEASH OUR POTENTIAL.