World Pharmacists' Day 2018

The 25th of September is reserved worldwide, to honor Pharmacists, the remedy-wizards of the healthcare industry and to generate awareness amongst the masses regarding accurate administration of drugs, conventional medical practices, preventive measures against diseases and the overall development of our medical management system.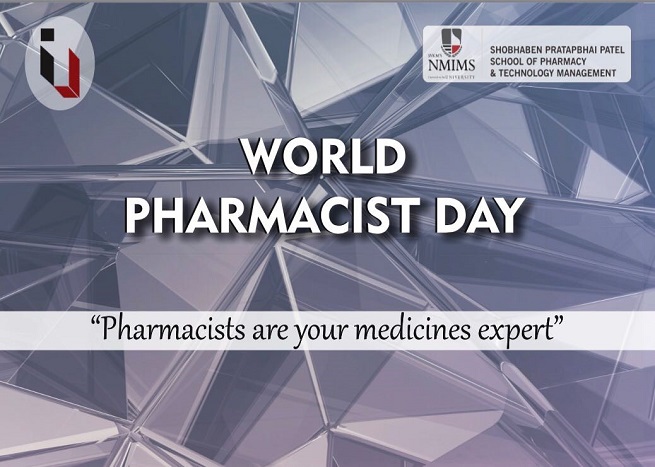 The faculty at SPPSPTM along with its students celebrated Pharmacists' Day this year with immense pride and gratitude. Our chief guest for the event was Mr. Sudhakar Nimbalkar, Head Pharmacist at BYL Nair Hospital, Mumbai (34 years' experience). This year the theme for pharmacist day was 'Pharmacists are your Medicine Experts'.
The host for the event, Miss. Sakshi Patel, first year MBA Pharma Tech student, welcome the audience with a riveting quote on role of pharmacists. This was followed by enlightening speech by Dr. Madhusudhan Saraf, Associate Dean, SPPSPTM, SVKM's NMIMS on crucial role a pharmacist plays in defining therapeutic outcome. Thereafter, our chief guest, Mr. Sudhakar Nimbalkar shared his personal reflection on the theme and provided valuable insights on role of Hospital pharmacist, emphasizing on the importance of counselling of patients.
Following this, the winners of pharmaceutical quiz based on the field of pharmacy and its professional impacts. The winners were as follow; First Place: Aarya Thadani and Aaryaman Patwardhan, Second Place: Rithika Marwah and Akshara Masurkar, Third Place: Devansh Kumar and Madhav Ambati. The event concluded with the recitation of Pharmacists' Oath which was led by Dr. Mayur Yergeri, HOD, Pharmaceutical Chemistry.